In 2007, our journey as friends and psychologists began at university here in Singapore. Our journey then took us out of Singapore and to graduate school in Chicago.
Miles away from Singapore, over meals, on vacations, during supervisions, at conferences, in meetings, and while juggling school with practicums/internships/fellowships … we never stopped discussing our dreams and ideas. Our goal was to some day return home to Singapore to open a practice serving individuals with neurodevelopmental differences.
Fast forward to August 2019, while sipping on our iced coffees in the Greektown neighbourhood of Chicago, we chose a name for our practice – PsychHabitat.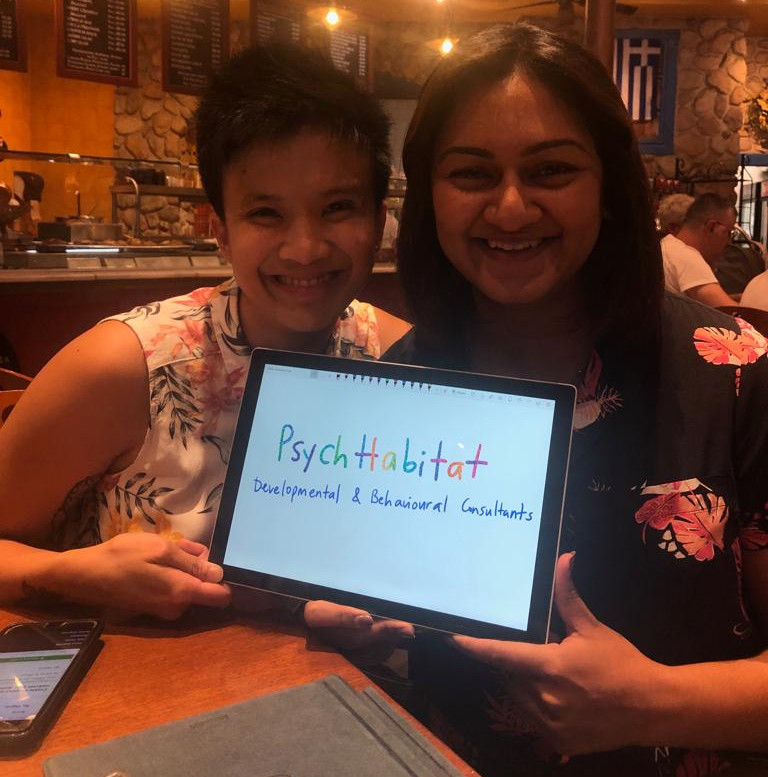 PsychHabitat is a community for learning, support, resource, and growth. For individuals, families, professionals, and everyone in between.
PsychHabitat is a first step towards realising our vision, and we hope you will join us in this journey.
– Dr Aveline and Dr Tanisha