Applied Behaviour Analysis (ABA): Part 4 – ABA Empowers Families

By Dr. Don Togade, Ph.D., BCBA-D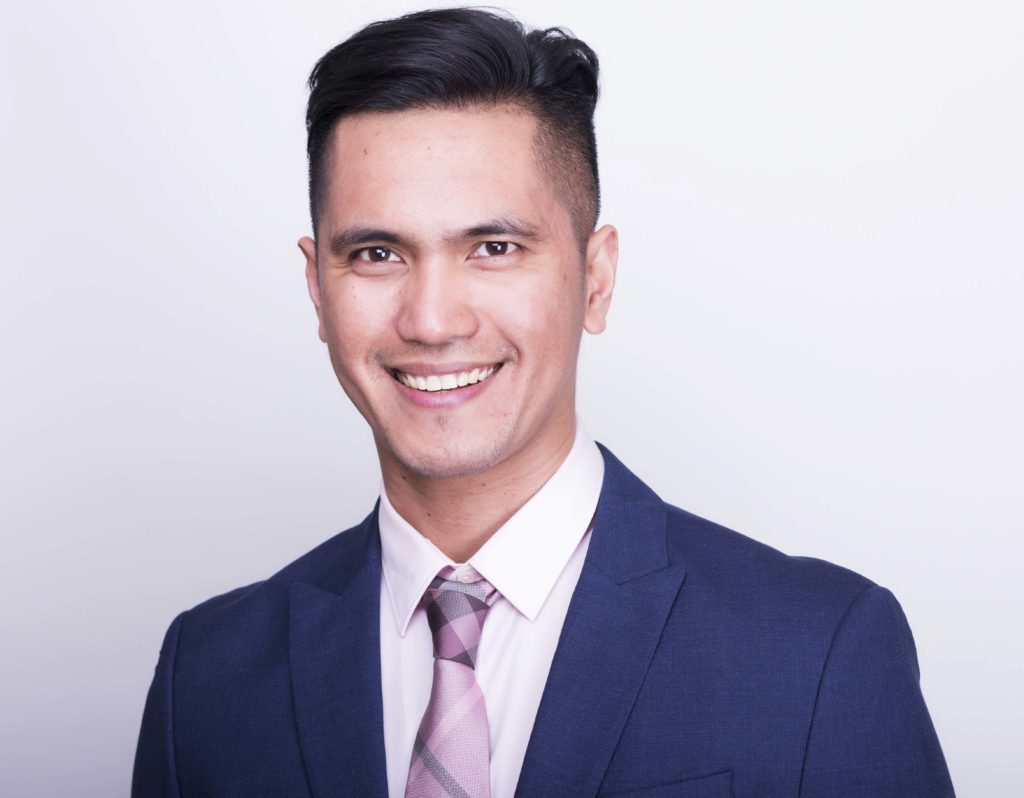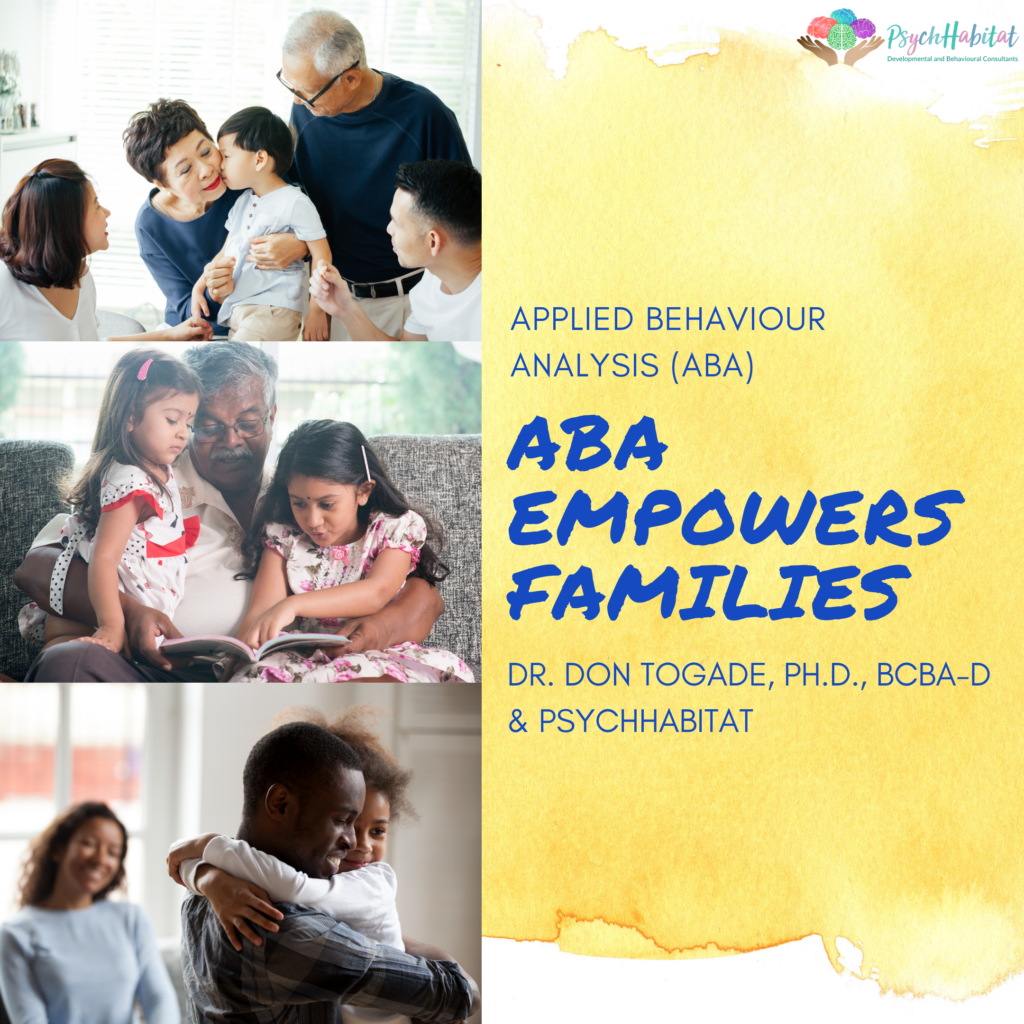 Parents and significant others play a major role in their child's ability to learn and develop independence. Whether they are aware of it or not, parents' daily interactions will often predict how their children will perform in accomplishing self-help tasks, play skills, social interactions, emotional regulation, and their ability to self-manage across situations.
Most parents will raise their children in the best way possible based on what they "know" and "can." Because of their upbringing, cultural practices, and values, parents are likely to use similar techniques that they have experienced and observed from their parents in raising their children.
Regardless of whether children are neurotypical or neurodiverse, most parents are likely to implement familiar techniques to better support their young ones. Although some of these parenting styles might have worked for them in the past, applying similar techniques might not be as beneficial even if parents implement it with the best intentions for their children.
ABA, with its empirically validated techniques in promoting meaningful behaviour change across individuals, can also further enhance parenting skills. As with individualised teaching, ABA follows a similar approach in coaching parents. To help ensure that parent coaching/training is meaningful, assessments such as parent interviews and observations are conducted to gather information. This helps to better understand the influence of some environmental factors that are likely impacting the techniques they use in raising their child.
During an interview, for an example, parents are asked to share about their attitudes, values, beliefs, and or cultural expectations with regard to parenting. In addition, directly observing and recording parent-child interactions provides valuable information in determining what styles or approaches will promote greater development for their children.
ABA employs an objective and culturally sensitive method in conducting assessments, complemented by its respectful and non-judgmental collaborative approaches. ABA thus empowers parents by providing them with relevant information so that they can make choices that are meaningful to their families.
Supplementing greater awareness with an empirically validated behaviour change program such as Behavioural Skills Training (BST), the combination of these two techniques helps ensure an effective, efficient, and a fun learning experience for parents. BST is a technique that empowers and increases parents' confidence, thereby making them active facilitators in their child's development. Through BST, parents are guided in identifying concrete and measurable goals so that they will be able to achieve them in a timely manner. Once goals are established, a variety of techniques such as deductive teaching, modelling, behavioural rehearsal, and feedback are implemented during parent coaching.
Given the assumption that each individual learns differently, the skillful selection of some (or all) BST techniques to accommodate the learning styles of parents have some notable benefits. For instance, selecting deductive teaching, modelling and feedback allows parents to understand ideas and concepts faster, thereby increasing their motivation to immediately apply what they have learned with their children.
In addition, because a variety of real-world parenting scenarios are used during training, parents are more likely to retain and skillfully apply what they have learned across relevant life situations with their children. Finally, given the systematic and strength-based approach of BST, parents will continue to experience success in their learning, thereby boosting their enthusiasm in guiding their children to become the best versions of themselves.
**
PsychHabitat would like to thank Dr. Don for contributing to our Colleagues in the Field series with his expertise on ABA! If you would like to connect with Dr. Don, he can be reached here.
Stay tuned for future blog posts as more of our colleagues share their insights and their areas of expertise!
Follow us on Facebook or Instagram to keep updated with discussions and tips.